Mahabaleshwar

MAHABLESHWAR
(MET GUTAD)
Mahableshwar : (02168) 60080
Mumbai : 643 6504,645 9639,6423856
For Pre Booking Enquiry
Mail
brland@bom3.vsnl.net.in
---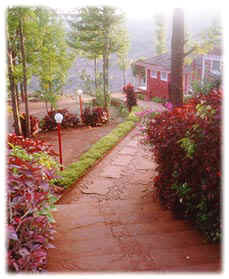 Second, of the 2 very popular Hill Station places, near to the metropolitan city of Mumbai, within the state of Maharashtra, Mahableshwar is an age old recognised Health Resort kind of farm-house place, next to the world famous Panchgani, discovered much before the British ruled India, over 300 years old. Situated at 4,800 ft. Above sea level, Mahableshwar offers a panoramic vision of hilly ranges and valley sides surrounded by fruit orchards and garden estates.

Miles & miles of country roads lined with flower shrubs and honey combed trees, above deep valleys and stream cut mountains with mists rising from the hill top lake enveloping one into the ethereal world, in a soulful unison of heaven & earth; allowing you to mingle with the clouds overhead and at the same time keeping your feet firmly rooted to the ground.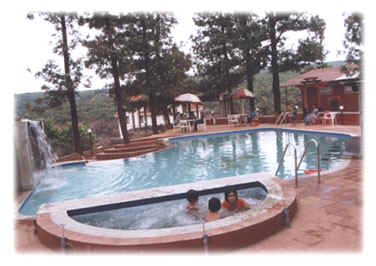 Seeing is believing & that is exactly what we wish for you...!! So come along with your family, mate or bring just your solitude and find out how God intended this bounty to effect changes to your life and lifestyle after having been nursed in it's cradle just once. 'Strawberry Country' - Mahableshwar, beckons you to taste this fruit of nature, not forbidden for anyone... but destined only for the deserving...!!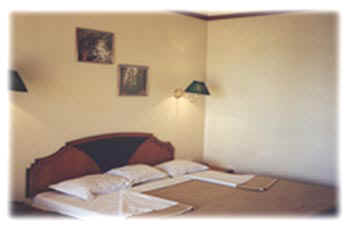 28 well furnished rooms including 8 A/c Deluxe rooms. - colour TV, in-house Satellite TV - telephone with direct dialing facility - mini fridge. - plush modern bathrooms with all modern amenities. - Jaccuzi Suites Also Available
GUEST SERVICES & FACILITIES : Swimming pool, Laundry-service, Medical Help and Doctor-on-the-House, Massage parlour, Health-Care facilities, indoor & outdoor games, Horse-riding, weekly open-air Buffets & Bar-be-que parties, Hikes & Jungle trials, Discotheque & In-house Entertainment programmes.